Örülünk, hogy itt vagy!
Indul a Nagy Brand Casting!
Brand, vagy marketing manager vagy és van egy nyerő terméked, ami szép, hasznos, finom vagy illatos? Akkor írj róla egy 10-15 mondatos szépen csengő leírást, küldj róla egy fotót, és mutasd be nekünk úgy, hogy elnyerje a zsűri tetszését! Legyen olyan, mintha az önéletrajzát írnád meg, élete munkájára! Jelentkezz, hogy a legjobb arcát mutathassuk meg a termékednek egy reklám keretében! Legyél kiemelkedő, különleges, egyedi, jellegzetes, izgalmas! Várunk a castingon!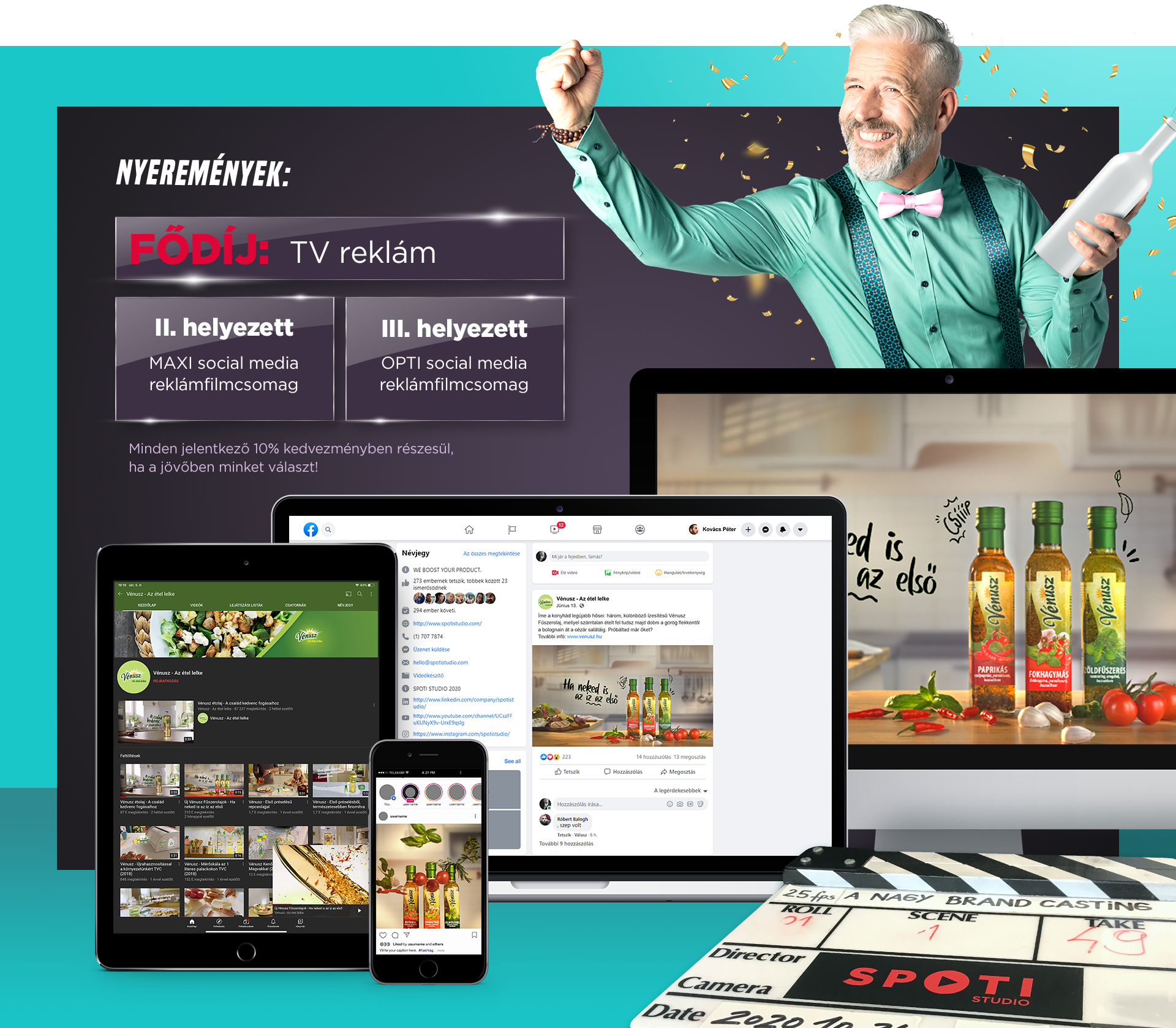 COVID-19 INFORMATION
With regard to the pandemic caused by COVID-19, in accordance with the recommendations of the National Public Health Center, all mandatory and recommended hygiene and safety measures are followed on the premises of SPOTI STUDIO. Therefore, wearing a mask and keeping the recommended social distance during the time of shootings is obligatory for the safety of our colleagues and guests. (More information: https://koronavirus.gov.hu).
We also provide the option for our customers to remotely monitor the filming via the online streaming channel of SPOTI STUDIO and remotely oversee the entire process without having to be present in the studio.