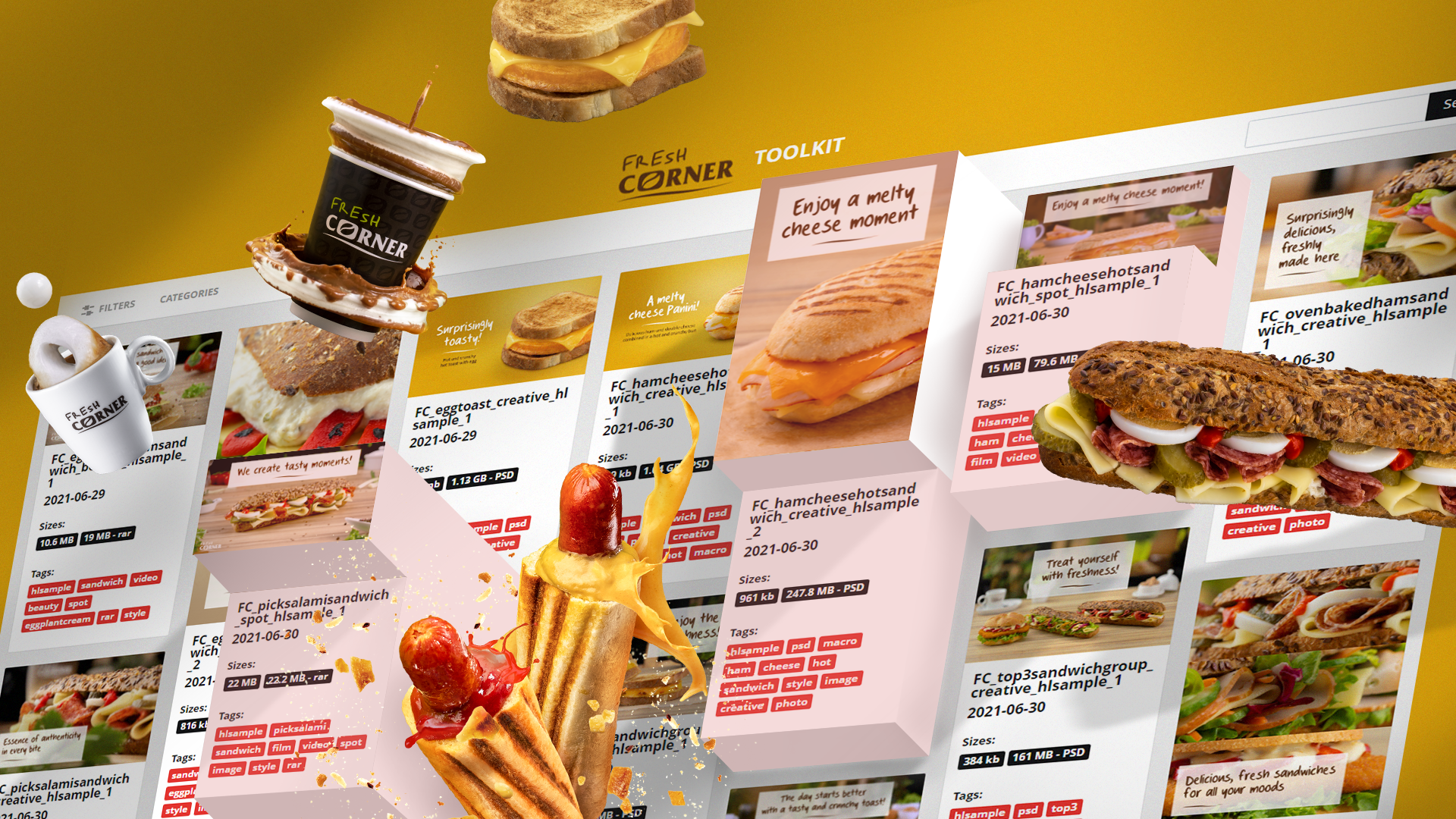 CONTENT LIBRARY
The future of content creation
New trends appeared not only on the consumer side: content creation is facing new challenges as well. Extraordinary visual backup is a key issue for every brand, promotion or message. Needless to say, that long-term thinking is essential in case of production: SPOTI STUDIOs Content Library is a content package, which features integrated conception and implementation, to give identity for every brand and product.
You can choose the element you need from the options

3D MODELLING
Product modeling with lifelike effect, where we can no longer tell whether what we see is a real photo or a modeled image.

Not only packaging can be created in 3D, but the products themselves can also be modeled using texture samples.

Why is it good? Because it's cost effective. Countless images can be generated from a 3D model, there is no need to take photos again if a new setting is needed or the graphics of the packaging change.

Moreover, if the product and packaging are not yet ready, but the product launch deadlines are pressing, there is no obstacle to preparing the creative materials.
PRODUCT PACKAGING
When designing product packaging, it is important to create a product portfolio that makes the brand easily recognizable.

It is important that the product packaging faithfully reflects the values represented by the brand, and also creates a spectacular visual effect, thus capturing the consumer.

Spoti Studio is staffed by professionals with a decades-long design history, who, by continuously following trends, gain the trust of consumers in the product.
PRODUCT PHOTOGRAPHY
We offer special visual solutions with our product photography service: we take special still images of any product in four different styles:

Standard, style, dynamic and macro photos.

Outstanding visual world for product introduction, promotion, packaging.
MOTION VISUAL CONTENT
With the help of a special camera and camera moving technology, the products come to life in front of our eyes with never-before-seen details.

With SPOTI, the beauty of the products is revealed in a new dimension.


Animation
Spectacular beauty cut
Social content
Sponzor tag
TVC
BRAND TOOLKIT
Due to their file size and number, a large amount of visual content is a challenge to review and manage.

The Spoti Database is an excellent solution for this, with the help of which you can easily manage and download the contents or request changes to them. Our service is available to all our customers for a minimum monthly fee.

DATABASE
It is always a challenge to systemize, categorize and transform the visual products: SPOTI STUDIO Database solution offers unique access for your own products. The access is expandable, so agencies, partners and subcontractors can also use them easily worldwide.