SOCIAL MEDIA VIDEO COMMERCIALS
NEW PLAYGROUND
These days, online communication is getting more and more emphasised, social media platforms have become a large playground for brand managers and marketing specialists. However, social feeds are getting more and more saturated with information, it is even harder to grasp consumers' attention. Stand out from the crowd with a stunning visual concept and make premium quality, ambitious video commercials to your social media platforms that will definitely enhance the authenticity of your brand.
USE PROFESSIONAL COMMERCIALS ON SOCIAL MEDIA, TOO
Are you thinking about product launch or consumer promotion? Want a commercial that would even stand out on TV, but the brand's budget doesn't allow it? With us, you have the opportunity to make your campaigns more spectacular online with quality commercials.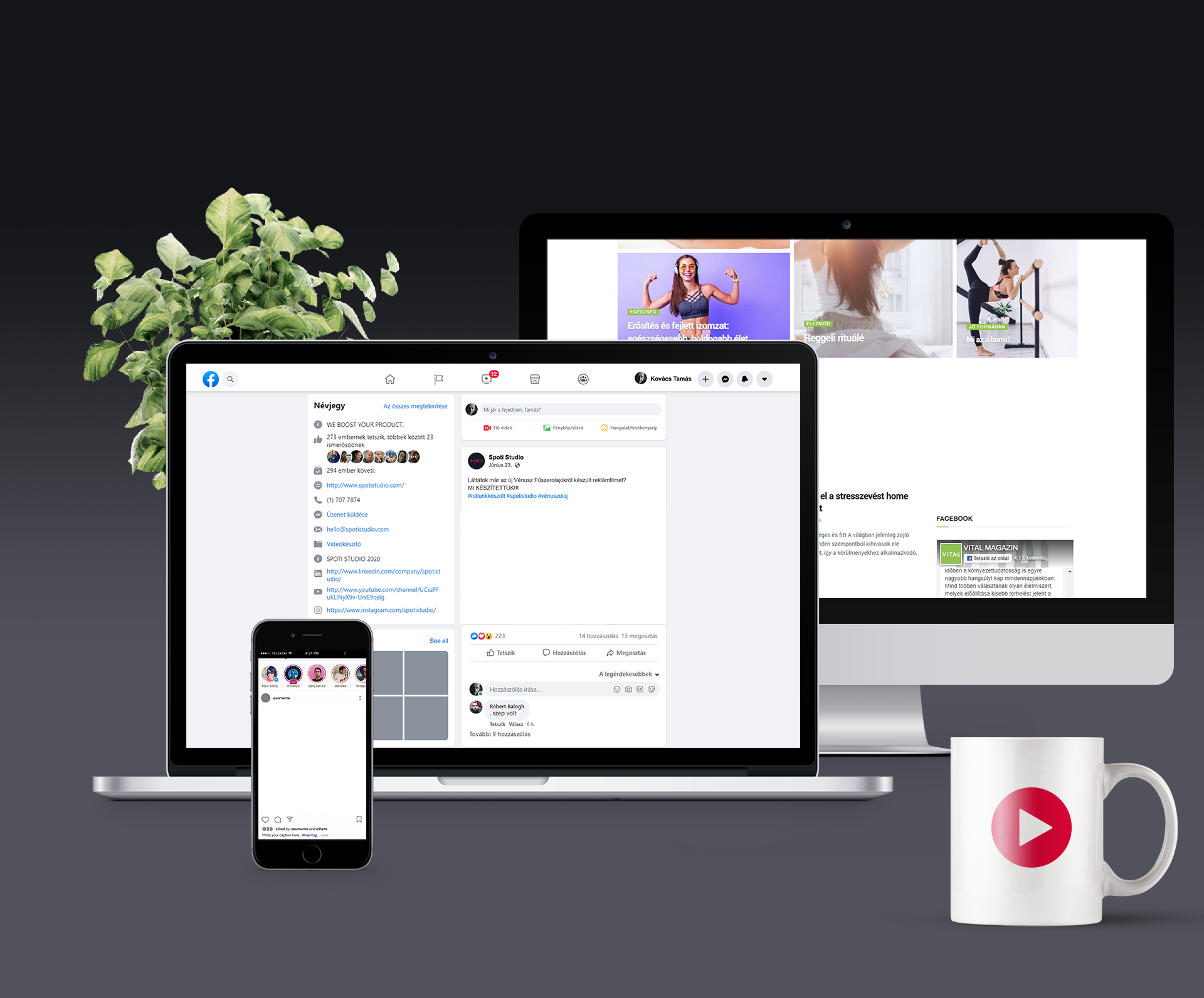 SOCIAL MEDIA COMMERCIALS ?
YES! When it comes to content production, online platforms need a different approach than a TV commercial we are used to. We have less than 30 seconds to attract consumers' attention on Facebook or Instagram – if users are not provided anything that is fascinating enough for the first sight, they will simply scroll past, and we have already lost them. With help of our visual specialists we have developed a method that will instantly grab and hold onto the attention of the audience. A social media commercial should be short, spectacular, feasible quickly and cost-effective.
The videos we make for your brand are
INSPIRING
they kick-start consumers' imagination,
INTENSIVE
consumers receive many inputs in a relatively short time,
INNOVATIVE
we work with a unique, state-of-the-art tehnology: motion control, slow motion, high resolution, special effects,
IMPULSIVE
they emphasise the benefits and create desire on the consumers' side.
ONE OF THE PACKAGES ARE
MADE FOR YOU!
What you get are three beauty shots that will emphasise the most attractive features and highlight the beauty and benefit of your product to the consumers, as well as a packshot to have a notion of the whole brand. Then, these shots will be merged into a 5-30-second commercial. The next step is up to you to decide how many variations you want.







| | | | |
| --- | --- | --- | --- |
| Beauty shot (3 pcs) | | | |
| Packshot (1 pcs) | | | |
| Standard variation (3 pcs) | | | |
| Storyboard | | | |
| Music, soundFX, sound | | | |
| Subtitle | optional | | |
| Packshot animation | optional | | |
| Special size variations | optional | optional | |
| TV sponsor tag royalty | optional | optional | |
| Narration | optional | optional | optional |
| PACKAGE PRICE | 1700 EUR | 2500 EUR | 3400 EUR |