INNOVATIVE FILM MAKING TECHNOLOGY
HIGH QUALITY
STUNNING VISUAL CONCEPT
We produce professional, premium quality and cutting-edge tabletop video commercials for your brand in our in-house studio. Additionally, the motion control technology opens up new possibilities for you to showcase your product the way you have never presented it before. Slow motion, flying vegetables, dancing flames or water funnel spinning in the air, anything is possible with us. You can bring us anything that fits on a table such as food, drink, sneakers or a cell phone; we will uncover the hidden beauty of your product.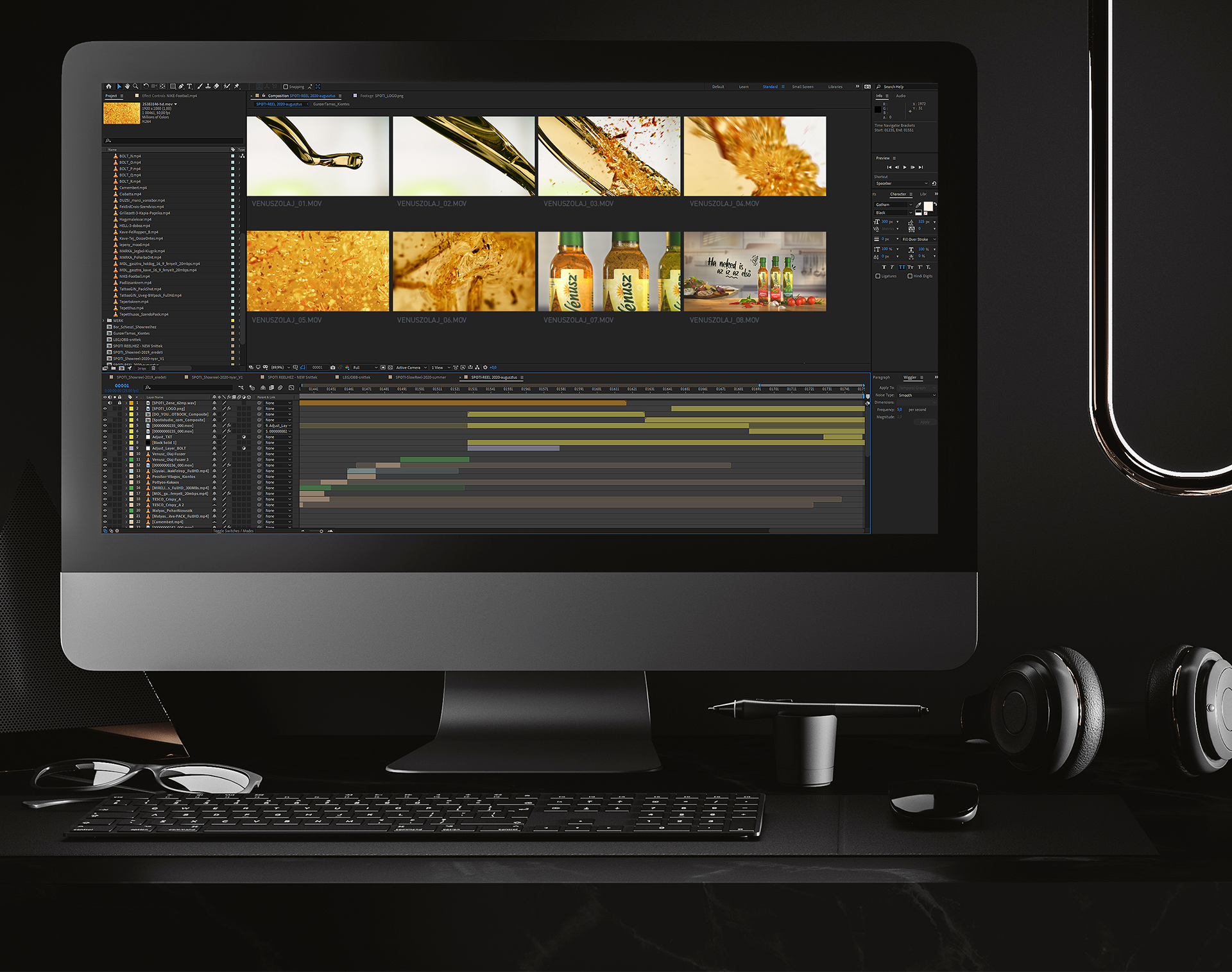 What do you get from the SPOTI team beside the special treatment? For us, it is not only the goal that is important but also the path leading to it. In addition to the premium quality video commercial, you will be provided a film making service that meets all your expectations. We will stand by you from the start and support you from the idea through the drawing of the storyboard to the shooting and post-production. As a result of this process, you will have a TVC that you can proudly present on TV
STUNNING VISUAL CONCEPT - TOP QUALITY -
COST-EFFICIENCY
You can have your TVC shot from only 10.000 euros. Our cutting-edge technology will make the best out of your product and boost the image and authenticity of your brand.
What is the secret? There is no secret! We have the team and we own the studio and the necessary equipment.
COVID-19 INFORMATION
With regard to the pandemic caused by COVID-19, in accordance with the recommendations of the National Public Health Center, all mandatory and recommended hygiene and safety measures are followed on the premises of SPOTI STUDIO. Therefore, wearing a mask and keeping the recommended social distance during the time of shootings is obligatory for the safety of our colleagues and guests. (More information: https://koronavirus.gov.hu).
We also provide the option for our customers to remotely monitor the filming via the online streaming channel of SPOTI STUDIO and remotely oversee the entire process without having to be present in the studio.